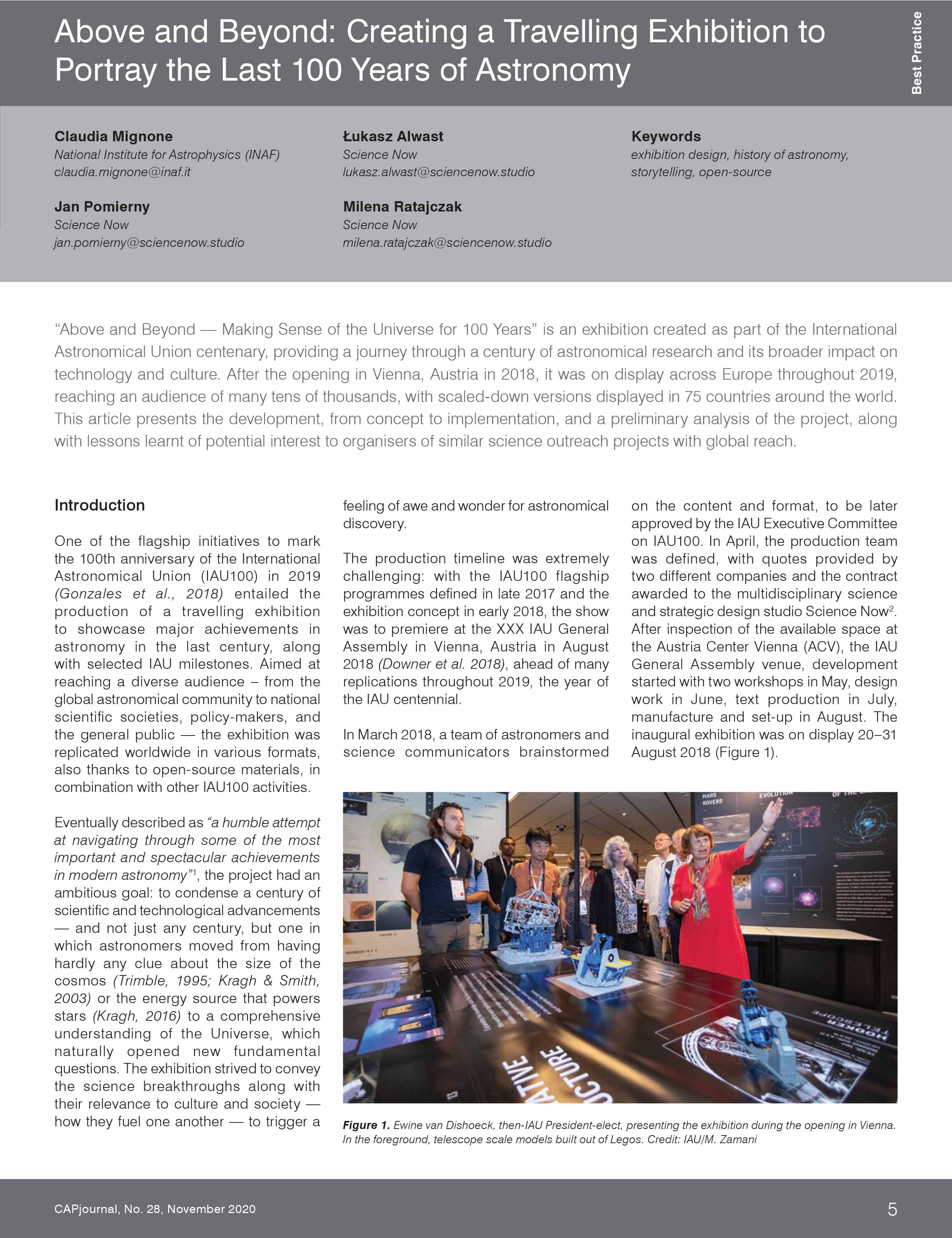 Download this article
- PDF (1126 KB)




Above and Beyond: Creating a Travelling Exhibition to Portray the Last 100 Years of Astronomy (page 05)
Mignone, C.; Alwast, Ł.; Pomierny, J.; Ratajczak, M.
Summary
"Above and Beyond — Making Sense of the Universe for 100 Years" is an exhibition created as part of the International Astronomical Union centenary, providing a journey through a century of astronomical research and its broader impact on technology and culture. After the opening in Vienna, Austria in 2018, it was on display across Europe throughout 2019, reaching an audience of many tens of thousands, with scaled-down versions displayed in 75 countries around the world. This article presents the development, from concept to implementation, and a preliminary analysis of the project, along with lessons learnt of potential interest to organisers of similar science outreach projects with global reach.