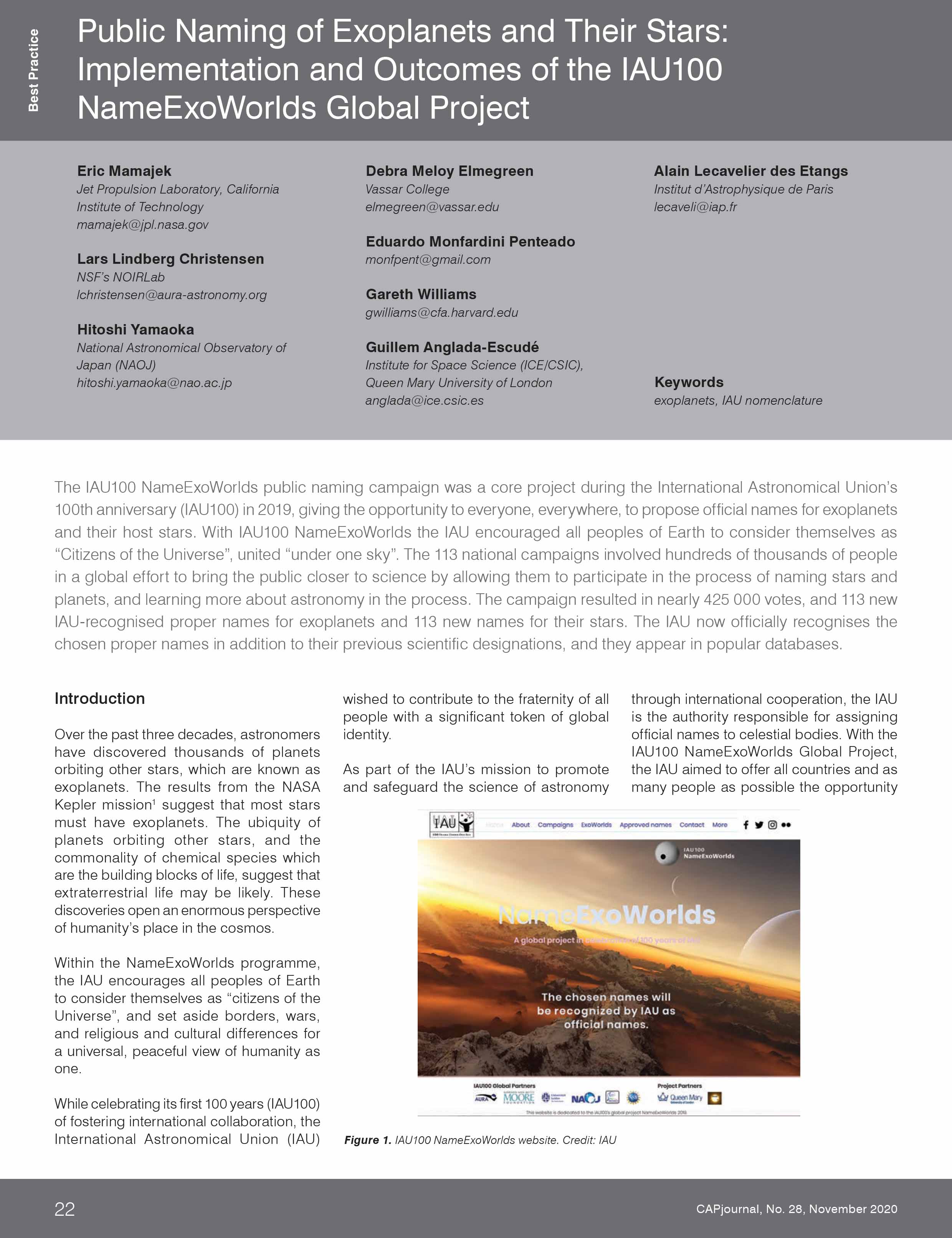 Download this article
- PDF (450 KB)




Public Naming of Exoplanets and Their Stars: Implementation and Outcomes of the IAU100 NameExoWorlds Global Project (page 22)
Mamajek, E.; Meloy Elmegreen, D.; Lecavelier des Etangs, A.; Lindberg Christensen, L.; Monfardini Penteado, E.; Yamaoka, H.; Williams, G.; Anglada-Escudé, G.
Summary
The IAU100 NameExoWorlds public naming campaign was a core project during the International Astronomical Union's 100th anniversary (IAU100) in 2019, giving the opportunity to everyone, everywhere, to propose official names for exoplanets and their host stars. With IAU100 NameExoWorlds the IAU encouraged all peoples of Earth to consider themselves as "Citizens of the Universe", united "under one sky". The 113 national campaigns involved hundreds of thousands of people in a global effort to bring the public closer to science by allowing them to participate in the process of naming stars and planets, and learning more about astronomy in the process. The campaign resulted in nearly 425 000 votes, and 113 new IAU-recognised proper names for exoplanets and 113 new names for their stars. The IAU now officially recognises the chosen proper names in addition to their previous scientific designations, and they appear in popular databases.