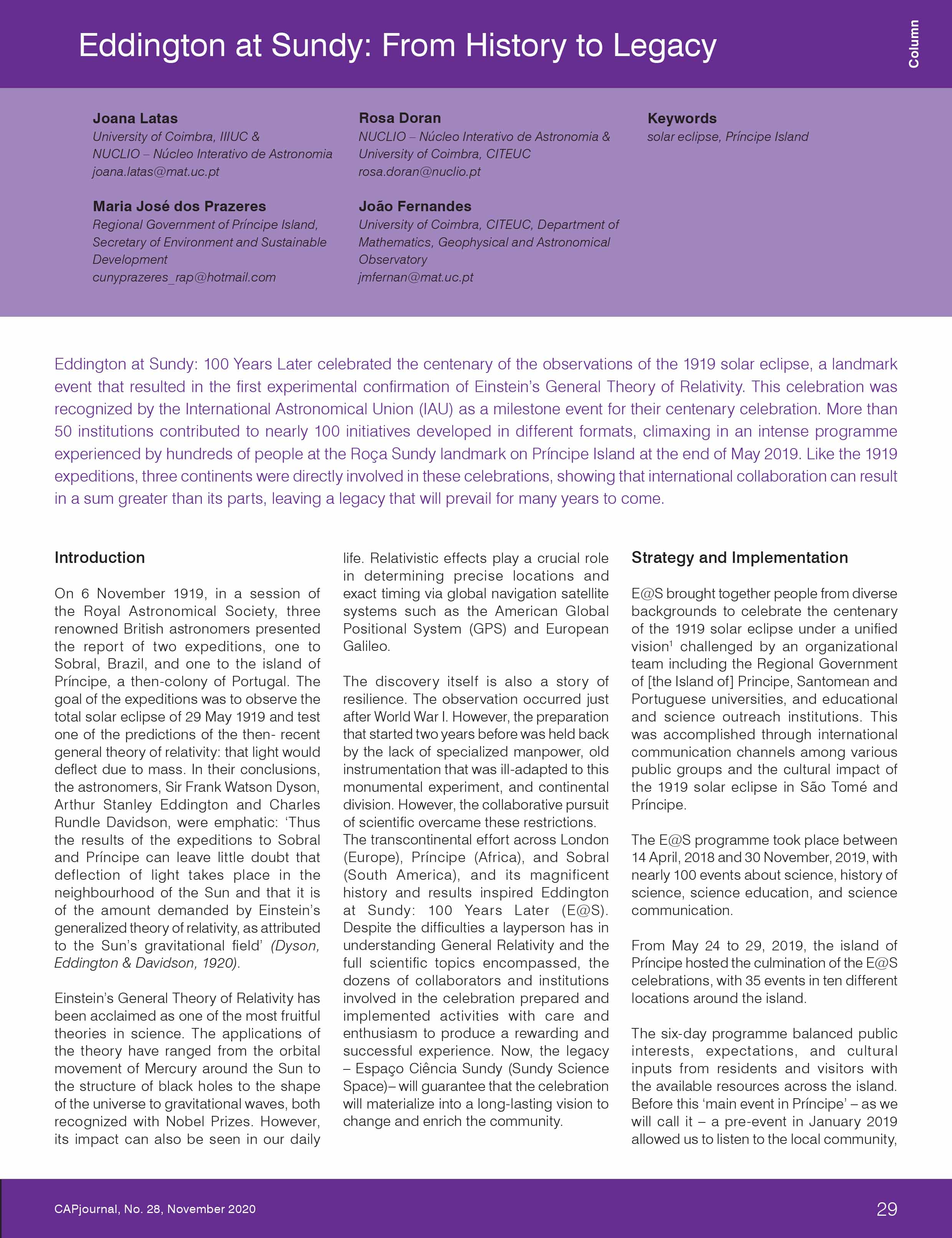 Download this article
- PDF (468 KB)




Eddington at Sundy: From History to Legacy (page 29)
Latas, J.; Doran, R.; dos Prazeres, M. J.; Fernandes, J.
Summary
Eddington at Sundy: 100 Years Later celebrated the centenary of the observations of the 1919 solar eclipse, a landmark event that resulted in the first experimental confirmation of Einstein's General Theory of Relativity. This celebration was recognized by the International Astronomical Union (IAU) as a milestone event for their centenary celebration. More than 50 institutions contributed to nearly 100 initiatives developed in different formats, climaxing in an intense programme experienced by hundreds of people at the Roça Sundy landmark on Príncipe Island at the end of May 2019. Like the 1919 expeditions, three continents were directly involved in these celebrations, showing that international collaboration can result in a sum greater than its parts, leaving a legacy that will prevail for many years to come.