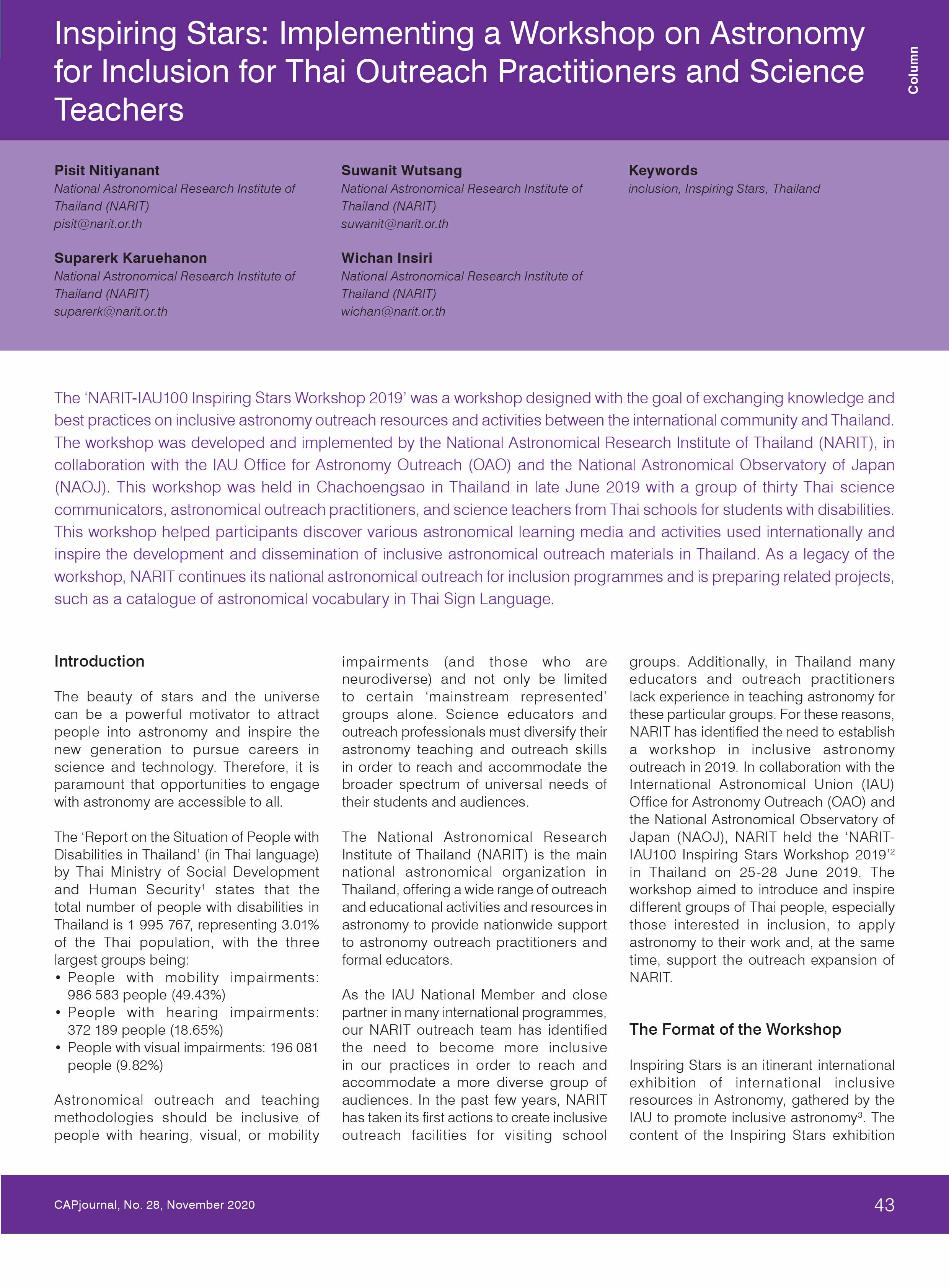 Download this article
- PDF (458 KB)




Inspiring Stars: Implementing a Workshop on Astronomy for Inclusion for Thai Outreach Practitioners and Science Teachers (page 43)
Nitiyanant, P.; Wutsang, S.; Karuehanon, S.; Insiri, W.
Summary
The 'NARIT-IAU100 Inspiring Stars Workshop 2019' was a workshop designed with the goal of exchanging knowledge and best practices on inclusive astronomy outreach resources and activities between the international community and Thailand. The workshop was developed and implemented by the National Astronomical Research Institute of Thailand (NARIT), in collaboration with the IAU Office for Astronomy Outreach (OAO) and the National Astronomical Observatory of Japan (NAOJ). This workshop was held in Chachoengsao in Thailand in late June 2019 with a group of thirty Thai science communicators, astronomical outreach practitioners, and science teachers from Thai schools for students with disabilities. This workshop helped participants discover various astronomical learning media and activities used internationally and inspire the development and dissemination of inclusive astronomical outreach materials in Thailand. As a legacy of the workshop, NARIT continues its national astronomical outreach for inclusion programmes and is preparing related projects, such as a catalogue of astronomical vocabulary in Thai Sign Language.