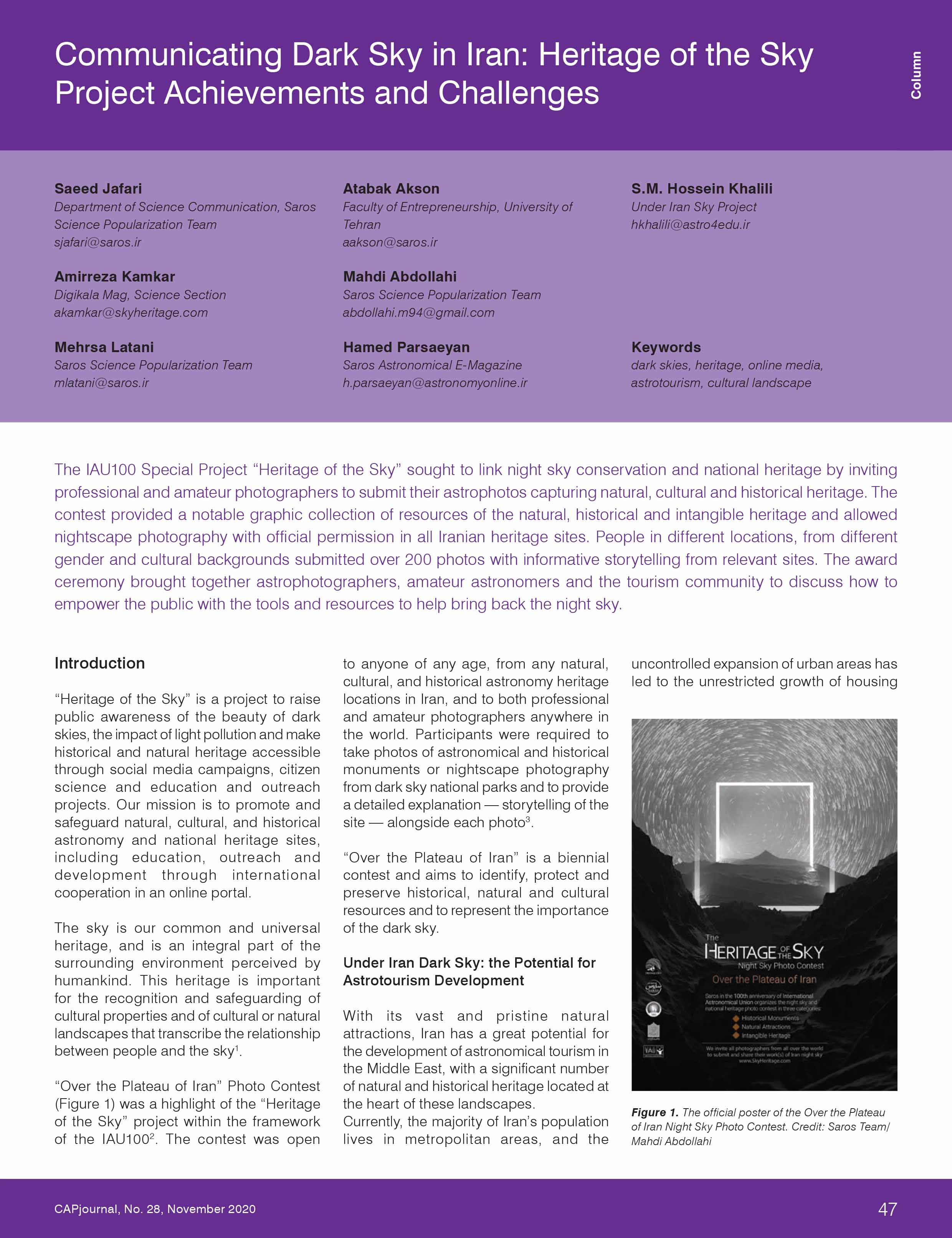 Download this article
- PDF (356 KB)




Communicating Dark Sky in Iran: Heritage of the Sky Project Achievements and Challenges (page 47)
Jafari, S.; Akson, A.; Hossein Khalili, S. M.; Kamkar, A., Abdollahi, M.; Latani, M.; Parsaeyan, H.
Summary
The IAU100 Special Project "Heritage of the Sky" sought to link night sky conservation and national heritage by inviting professional and amateur photographers to submit their astrophotos capturing natural, cultural and historical heritage. The contest provided a notable graphic collection of resources of the natural, historical and intangible heritage and allowed nightscape photography with official permission in all Iranian heritage sites. People in different locations, from different gender and cultural backgrounds submitted over 200 photos with informative storytelling from relevant sites. The award ceremony brought together astrophotographers, amateur astronomers and the tourism community to discuss how to empower the public with the tools and resources to help bring back the night sky.