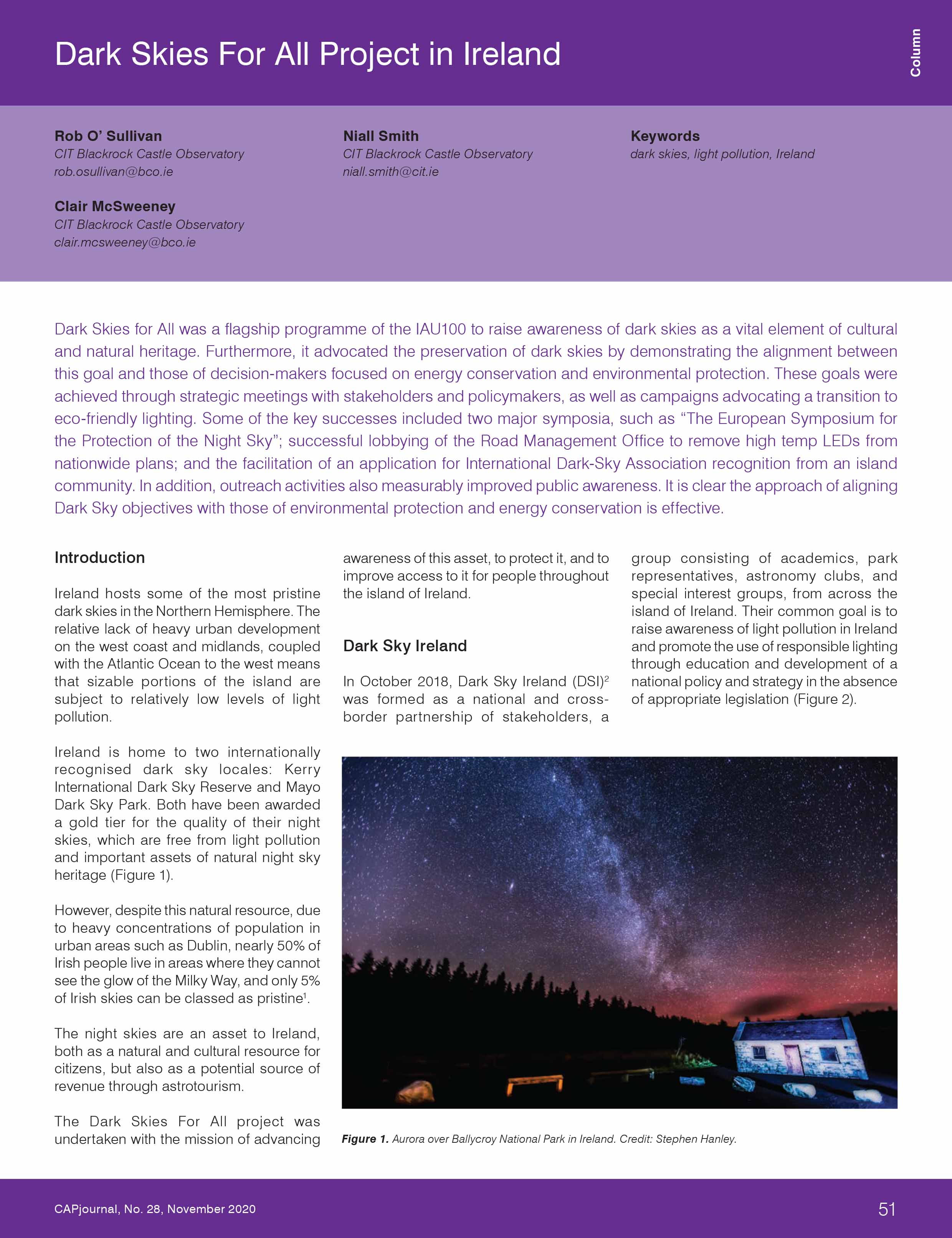 Download this article
- PDF (1,7 MB)




Dark Skies For All Project in Ireland (page 51)
O' Sullivan, R.; Smith, N.; McSweeney, C.
Summary
Dark Skies for All was a flagship programme of the IAU100 to raise awareness of dark skies as a vital element of cultural and natural heritage. Furthermore, it advocated the preservation of dark skies by demonstrating the alignment between this goal and those of decision-makers focused on energy conservation and environmental protection. These goals were achieved through strategic meetings with stakeholders and policymakers, as well as campaigns advocating a transition to eco-friendly lighting. Some of the key successes included two major symposia, such as "The European Symposium for the Protection of the Night Sky"; successful lobbying of the Road Management Office to remove high temp LEDs from nationwide plans; and the facilitation of an application for International Dark-Sky Association recognition from an island community. In addition, outreach activities also measurably improved public awareness. It is clear the approach of aligning Dark Sky objectives with those of environmental protection and energy conservation is effective.