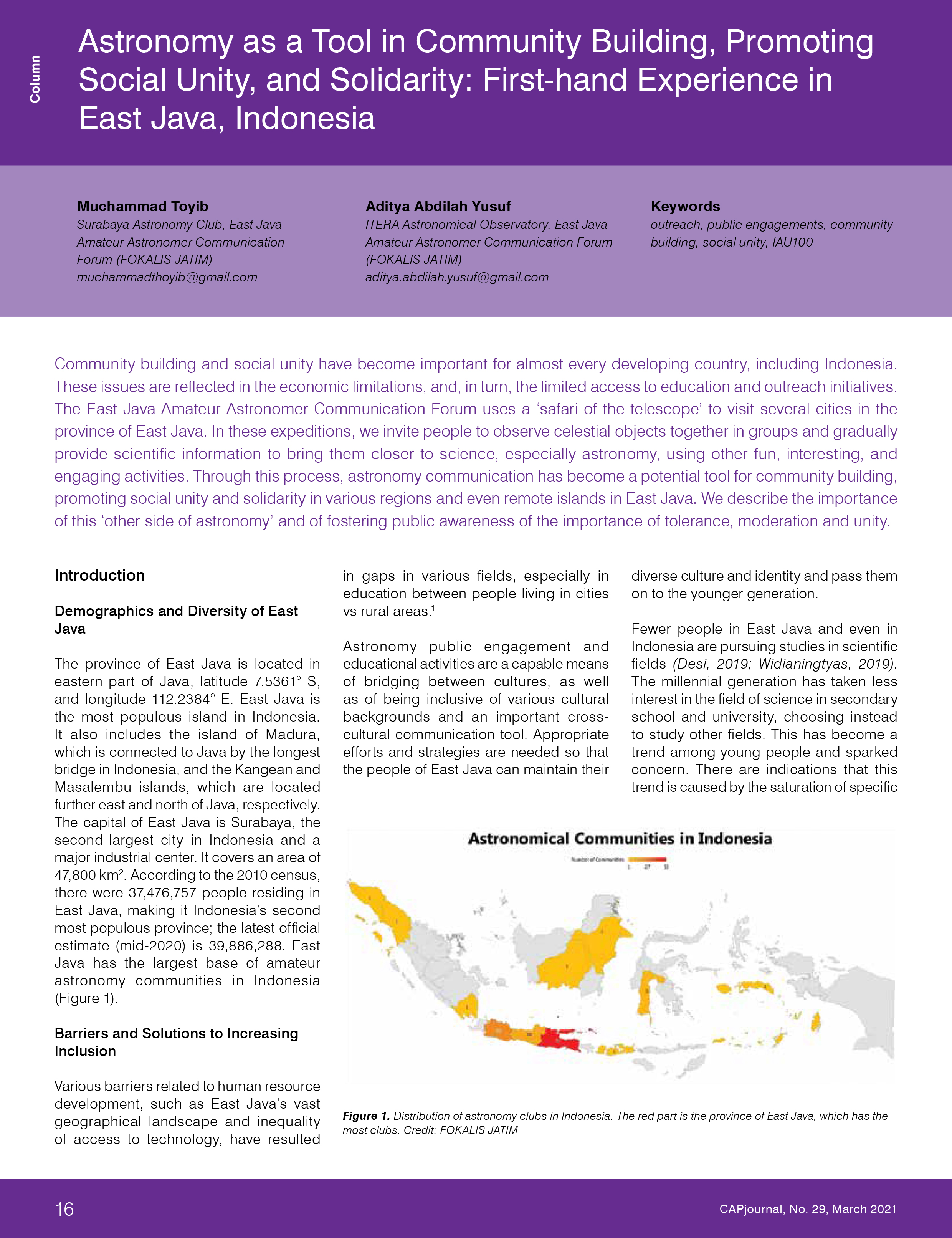 Download this article
- PDF (373 KB)




Astronomy as a Tool in Community Building, Promoting Social Unity, and Solidarity: First-hand Experience in East Java, Indonesia (page 16)
Toyib, M.; Abdilah Yusuf, A.
Summary
Community building and social unity have become important for almost every developing country, including Indonesia. These issues are reflected in the economic limitations, and, in turn, the limited access to education and outreach initiatives. The East Java Amateur Astronomer Communication Forum uses a 'safari of the telescope' to visit several cities in the province of East Java. In these expeditions, we invite people to observe celestial objects together in groups and gradually provide scientific information to bring them closer to science, especially astronomy, using other fun, interesting, and engaging activities. Through this process, astronomy communication has become a potential tool for community building, promoting social unity and solidarity in various regions and even remote islands in East Java. We describe the importance of this 'other side of astronomy' and of fostering public awareness of the importance of tolerance, moderation and unity.