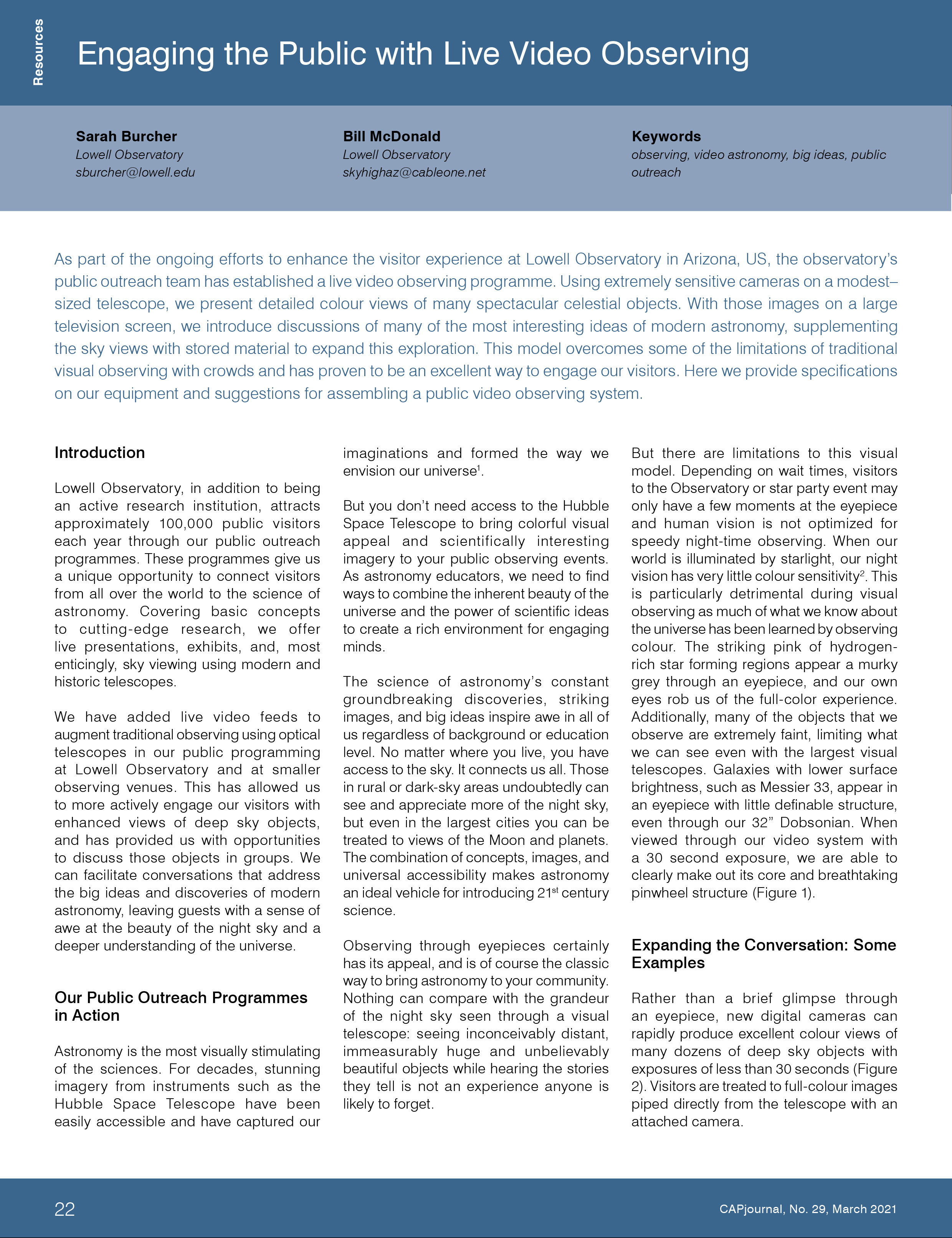 Download this article
- PDF (234 KB)




Engaging the Public with Live Video Observing (page 22)
Burcher, S.; McDonald, B.
Summary
As part of the ongoing efforts to enhance the visitor experience at Lowell Observatory in Arizona, US, the observatory's public outreach team has established a live video observing programme. Using extremely sensitive cameras on a modest–sized telescope, we present detailed colour views of many spectacular celestial objects. With those images on a large television screen, we introduce discussions of many of the most interesting ideas of modern astronomy, supplementing the sky views with stored material to expand this exploration. This model overcomes some of the limitations of traditional visual observing with crowds and has proven to be an excellent way to engage our visitors. Here we provide specifications on our equipment and suggestions for assembling a public video observing system.