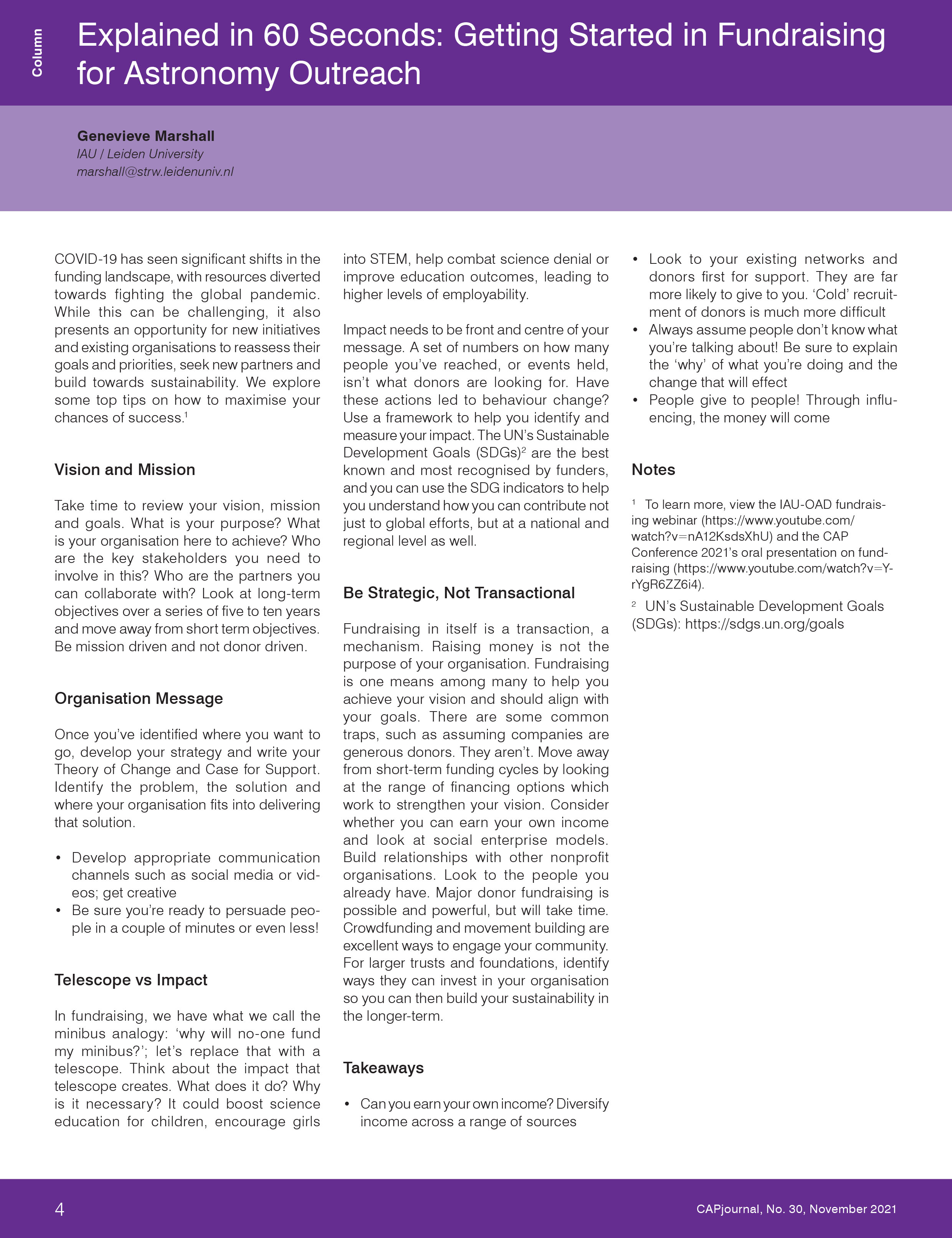 Download this article
- PDF (480 KB)




Explained in 60 Seconds: Getting Started in Fundraising for Astronomy Outreach (page 04)
Marshall, G.
Summary
COVID-19 has seen significant shifts in the funding landscape, with resources diverted towards fighting the global pandemic. While this can be challenging, it also presents an opportunity for new initiatives and existing organisations to reassess their goals and priorities, seek new partners and build towards sustainability. We explore some top tips on how to maximise your chances of success.