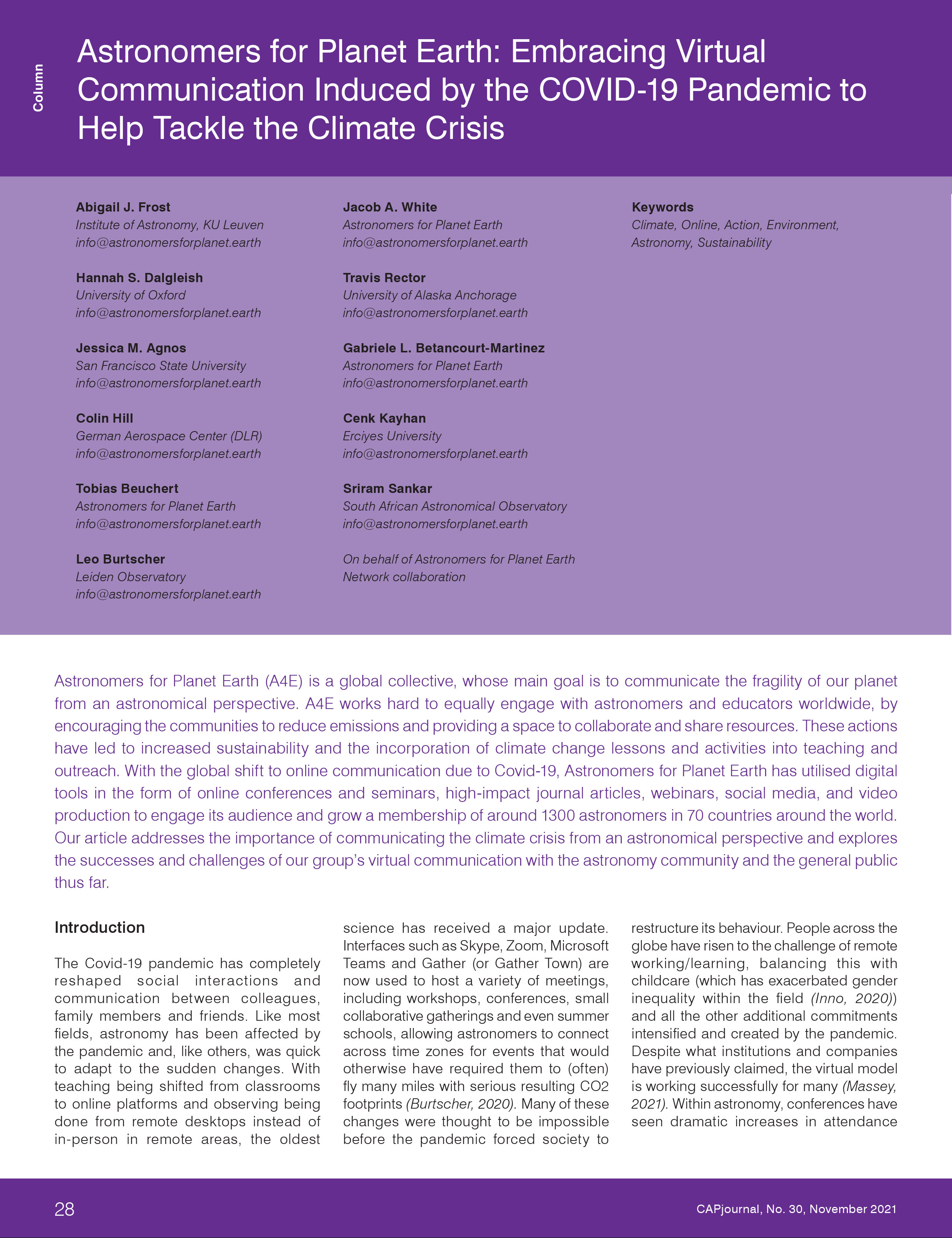 Download this article
- PDF (653 KB)




Astronomers for Planet Earth: Embracing Virtual Communication Induced by the COVID-19 Pandemic to Help Tackle the Climate Crisis (page 28)
Frost, A.J.; White, J.A.; Dalgleish, H.S.; Rector, T.; Agnos, J.M.; Betancourt-Martínez, J.L.; Hill, C.; Kayhan, C.; Beuchert, T.; Sankar, S.; Burtscher, L.
Summary
Astronomers for Planet Earth (A4E) is a global collective, whose main goal is to communicate the fragility of our planet from an astronomical perspective. A4E works hard to equally engage with astronomers and educators worldwide, by encouraging the communities to reduce emissions and providing a space to collaborate and share resources. These actions have led to increased sustainability and the incorporation of climate change lessons and activities into teaching and outreach. With the global shift to online communication due to Covid-19, Astronomers for Planet Earth has utilised digital tools in the form of online conferences and seminars, high-impact journal articles, webinars, social media, and video production to engage its audience and grow a membership of around 1300 astronomers in 70 countries around the world. Our article addresses the importance of communicating the climate crisis from an astronomical perspective and explores the successes and challenges of our group's virtual communication with the astronomy community and the general public thus far.