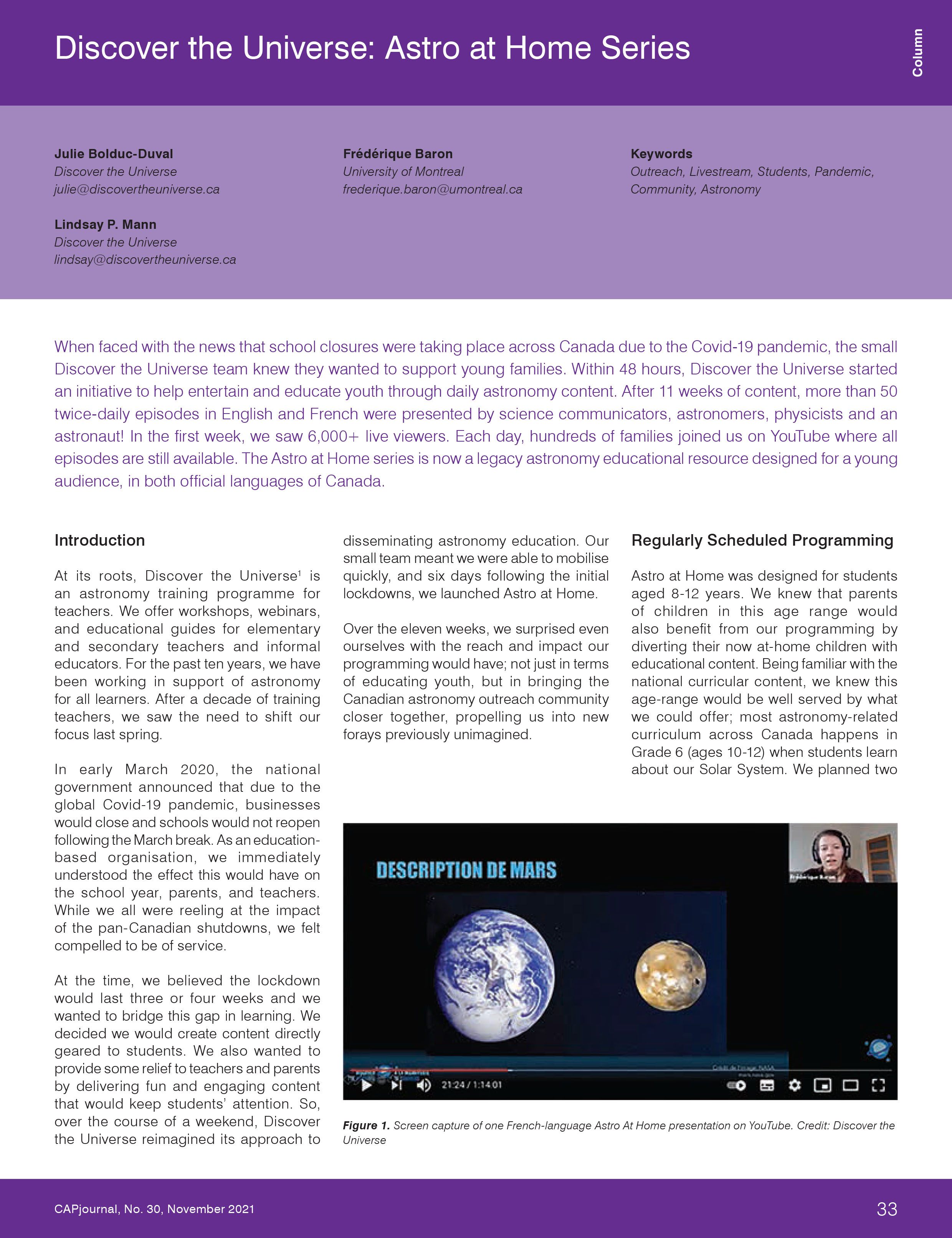 Download this article
- PDF (783 KB)




Discover the Universe: Astro at Home Series (page 33)
Bolduc-Duval, J.; Baron, F.; Mann, L.P.
Summary
When faced with the news that school closures were taking place across Canada due to the Covid-19 pandemic, the small Discover the Universe team knew they wanted to support young families. Within 48 hours, Discover the Universe started an initiative to help entertain and educate youth through daily astronomy content. After 11 weeks of content, more than 50 twice-daily episodes in English and French were presented by science communicators, astronomers, physicists and an astronaut! In the fi rst week, we saw 6,000+ live viewers. Each day, hundreds of families joined us on YouTube where all episodes are still available. The Astro at Home series is now a legacy astronomy educational resource designed for a young audience, in both offi cial languages of Canada.